Club Diiva

More than a handful...
<!-onMouseover Link CSS Script-© Dynamic Drive (www.dynamicdrive.com). For full source code, installation instructions, 100's more DHTML scripts, and Terms Of Use, visit dynamicdrive.com-->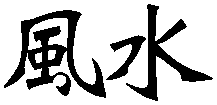 Greetings! You have entered the world of Clubdiiva!
Clubdiiva is a 24yr old SAF, American-born Chinese .. and living in Chicago.
Here you will find out more about her interests, favorites, pics and much more!
Where does the name "Clubdiiva" come from? She started clubbing when she was 17yrs old in Chino Hills, CA. The first club she ever went to was Florentine Gardens in Hollywood. Chris, her best friend, took her. He was the influence which lead her down the clubbing path. He's now a dancer at Florentine Gardens. She and Chris hit other clubs in Hollywood and that's when her interests grew.
She moved back to Chicago in 1997 to be with her family and continued her clubbing experiences alone. One day, however... she met Mickey. He's now known as "DJ Loverboy". She met him at Club 151 (now Club Voyeur).
At the time they had known each other, he wasn't "DJ Loverboy" yet, but he was widely known at the clubs - Crobar, Glow, SpyBar, Voyeur and Buzz. It was like a dream come true! No standing in lines .. no cover charge .. no paying for ... ANYTHING! They were like stars!
After a typical night of clubhopping, they would head off to XL - the infamous afterhours club that he'd work at into the wee hours. An average night would start at 8:00pm and wouldn't end until Noon the next day. There were even times where they would go clubbing 6 days a week!
I bet you're saying .. "Damn.. that's a lot of clubbing!". Yeah, well.. so, too, did she. She's now retired from the club lifestyle. From time to time, though, you'll see her with DJ Loverboy at his gigs.
Some will find her to be a bit ... on the edge. Some will find her fun to talk to. Whatever category you fall into, good luck! Overall, though... she's considered to be a pretty cool chick.
Thanks

Club Diiva